Being an entrepreneur is a hugely popular day dream.
Well over 50% of people want to be their own bosses, according to a survey from Forbes. However, only 4% of those surveyed are actually entrepreneurs! Why is entrepreneurship such a popular dream that many cannot achieve?
The problem is, many people approach running a starting a business without planning. They hear about the benefits and ignore the realities of setting up a small business.
Success will only come if you are well prepared for the daily challenges of entrepreneurship. You need to be organized, focused, and connected to achieve your goals.
Starting your business will feel like a booming success with the following 3 tweaks in your daily routine: 
1. Stay Organized
Organization is crucial when it comes to running your own business. As an entrepreneur, you're responsible for meeting all deadlines and getting your product and content out on time.
The best way to stay on top of everything is to create a to-do list and a routine to stay productive. Traditional work environments have routine built into the system, but it's something you're going to have to purposefully cultivate in your team. The best way to do this is to make sure your intentions are clear.
If you where searching for a Business Opportunity with structure in this regard where you will get a build-in to-do list you need to look at the  SFI Opportunity.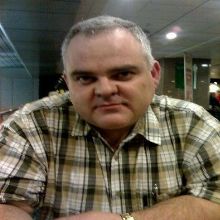 Join me, Pieter Enslin, and I'll personally help you build a second income with top rated SFI—now in its 20th year! Click here to join my team and get started FREE today!
A solid to-do list is a good place to start. By ensuring a plan from when you wake up to when you end up in bed, you can make sure no moment is wasted. Use technology to achieve this goal as there are options on calendar and to-do-list applications on the market that can help you better plan and organize your day.
Google Calendar, Apple Calendar and Microsoft Outlook are all solid options since they can act as your personal assistant, making your day run seamlessly. Utilizing them helps you track events, plan and organize your schedule in a few simple clicks.
The core functions of the calendar apps are to show upcoming schedules and alert on important deadlines. To better understand the power of these apps, you have to actually get down to it and test them out. The one you choose depends on whether you are an Android, Windows or iOS person.
"Simplicity is the ultimate sophistication." – Leonardo DaVinci
2. Stay Focused
When running your own business, it can be easy to lose sight of the big picture.
If you're focusing on small tasks, your energy will be depleted when it comes to the bigger picture of your business. The Greater Good Magazine shed some light on why interruptions make us irritable, anxious, and unproductive. When you running an online Business from Home ensure that your family knows when you need time to work on your business, so you can stay focused.
Avoid being interrupted for small issues. Another case study found that interruptions that cause you to lose focus can result in stress and pressure. 
3. Stay Connected
Another way to help cultivate success in your business is to make sure you are connecting with customers. It's important that this feels authentic because people know when businesses aren't being genuine and they will respond accordingly.
People will naturally assume that small businesses are more genuine than corporations. Prove it to them by being consistent and trust worthy.
"Well done is better than well said." – Benjamin Franklin
Interaction with clients/affiliates is necessary for your business. You'll want to build up a solid base of loyal customers, and the fastest way to do this is to provide exemplary customer support and giving care to their needs. 
Running a small business isn't for everyone, but there are certain traits you can develop within yourself to make it happen. By staying organized, focused, and connected, your business is on the road to success.
Please follow and like us: